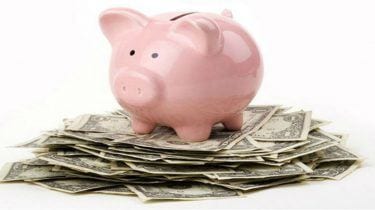 To secure an easy retirement income, it is necessary to think about it very early in life and it is not once arrived at the end of your career that you must start to wonder about what will happen once you are retired. One thing that you can be sure of is that if you don't do anything about now, no matter what your age is, you will suffer from a much lower income, all of a sudden.
Remember that you also have some responsibilities towards your family. It is not because you are retired that you are free to relax completely. You still have the same obligations to guarantee a comfortable life to your loved ones.
Although it is difficult to think about it at the age of 25, it is better to prepare yourself early to ensure a more or less "comfortable" income in retirement. So, the earlier the better!
Now, if you are already in retirement, the good news is that it is not too late to improve your way of living, and why not?.. to have a much better lifestyle than you ever had, even at the peak of your working life.
How to manage your retirement over the years
---
1 – Prepare yourself psychologically for retirement
The baby boomer generation have already reached retirement, and many will still be retiring. There is a life after working life. Some will be happy to be retired and others would prefer, even need to continue working.
2 – How to prepare for retirement?
We must see the retirement, as a new life. Discovering a passion, participating in volunteering, being able to travel. The most important thing to do to prepare for retirement is to feel good. Retirement is above all a state of mind.
3- When can you retire?
In some countries, retirement is regulated by law. Despite what is applied, it is sometimes possible to advance your retirement. Depending on present situation, if you still have days off, it might be wise for you to take them to advance the date of your retirement.
4 – Is it possible for you to cumulate your retirement and an other income?
If you prefer to continue working, it is quite possible to cumulate your part-time job and your retirement. Thus you can delay your retirement date either by combining employment with retirement or by means of a progressive retirement. Consult with your present employer to decide what's best for you and them.
It is also possible to start your own business early on, during your spare time and weekends, and then, you benefit from your retirement pension, as a fixed income.
When do I know if I am ready to retire?
This is the million dollar question, which can be broken down into 3 simple questions:
Do I want to retire now?
Is it the right moment?
Am I tired or otherwise fit?
So many questions to ask yourself to avoid regretting your choice. In the following paragraphs, I will help you make the right choice by sharing with you my personal life experience:
How I started several part time businesses early on in life
Why did I do that?
And why did I really never had a boss to tell me what to do
So, stick with me and find all the information you need to prepare for your retirement, or to improve your way of life, if you are already in retirement.
Okay? So let's get started …
---
*** Advertising ***
Find here 8 weeks (express plan) or 8 months (balanced) retirement plan. You can reach this goal with  this program.

---
How to plan your easy retirement income with Wealthy Affiliate
---
If you have ever come across All in One Profit anywhere on the internet at any time, and if you are planning an easy retirement income, this may be your opportunity to work on something viable. And if you have done some research on this company, you have most likely found mostly good reports. This is something that you hardly find these days.
But you might think this to be too good to be true, right? This was my impression and I will show you how to plan your easy retirement income with this incredible concept.
But you don't have to take my word for it, you don't know me after all. For you I have researched and reviewed every aspects of this company, the program, and the owners. Now you can make an educated decision before deciding if this is for you or not.
First of all sign up, take a free tour, see what 8 weeks plan is and then contact me with your questions.
I have been hanging online since for a while!
During that time I have joined many money making opportunities. I have to admit I have joined many scams and lost some money. But with time I have become wiser and I do not join anything before making some serious research.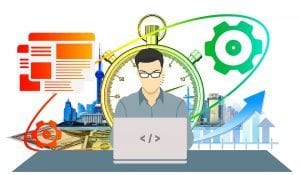 I've heard about this company (AIOP) many times, but overlooked it.
On a few occasions I had a peep at this affiliate program. It kept coming back to be promoted for different clients, but never did I give it more attention. Until a few months ago when I decided to do a clean up and to remove several of my subscriptions that were not all that financially productive anymore. Then I suddenly had a bit of extra time on my hands, so I decided to have a serious look at compensation plan.
It sounded a bit like the too many hype we see online. But I decided not to let my first impression get in the way. So I went on doing my research with an open mind. Signed up, contacted the sponsor and decided that this is the right way to build online business, earn profits to go to the next level.
 Company Pays 100% commissions! Unique compensation plan.  See how paid members are placed under you. Take the free tour and learn how you can start working from home and make real money.
You get cpanel hosting, unlimited autoresponders and more for just $10.00/month. One sale and yours is free.
" Marketing plan uses viral strategy. It is hard to build online business alone without the team."
I have been working 50+ hours in a dead-end low paid job.
When one day a miracle marketing formula came to me… Click the image below.